Indian Rock Cycads and Palms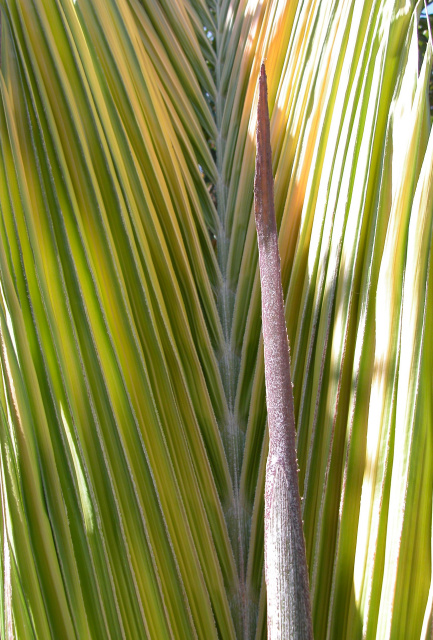 Kentiopsis oliviformis
Address: 28969 Mountain Meadow Road, Escondido, CA 92026
in Hidden Meadows, a special place within Escondido
==>You can easily locate our nursery by clicking on the "Map" tab
=>We look forward to your calls, feel free to call with your requests:
(760) 855-6557 Dave's cell phone
(760) 855-6558 Louise's cell phone
=>If you would rather write:
email L.Minks@sbcglobal.net
What is best? Visit our nursery, see these plants for yourself and see the mature plants we have in our own collection. You can tour our nursery with us or alone without any pressure. You can then make the best decision.
Are you concerned about the cost? We have a discount schedule based on total purchase price that makes your selection very affordable; click on the "Special Sale" tab. And, we offer greater discounts for larger orders.
The following credit cards are accepted: VISA, Mastercard, American Express and Discover
---
Our Product Line
Cycads
Ceratozamia, Cycas, Dioon, Encephalartos, Lepidozamia, Macrozamia, Zamia
Palms
Acoelorraphe, Archontophoenix, Arenga, Bismarckia, Brahea, Butia, Chamaedorea, Chamaerops humilus cerifera, Chambeyronia, Dypsis, Howea, Jubaea, Livistona, Nannorrhops, Parajubaea, Phoenix, Pritchardia, Ravenea, Rhapidophyllum, Rhapis, Sabal, Serenoa, Trachycarpus, Trithrinax
Trees and others
Aloidendron dichotomum (Quiver Tree), Amaryllis, Clivia, Enterolobium, Farfugium japonicum, Furcraea macdouglii, Hibiscus miniature, Jade, Philodendron, Plumeria, Staghorn, Strelitzia nicolai,
Velthemia bractiata