---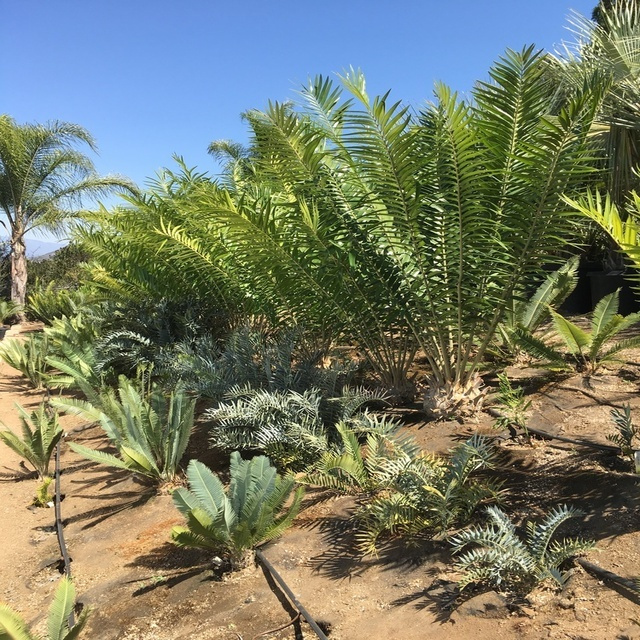 This is a portion of the 150 Patch cycads viewed from west to east.
.
This is a portion of the 150 Patch cycads viewed from east to west.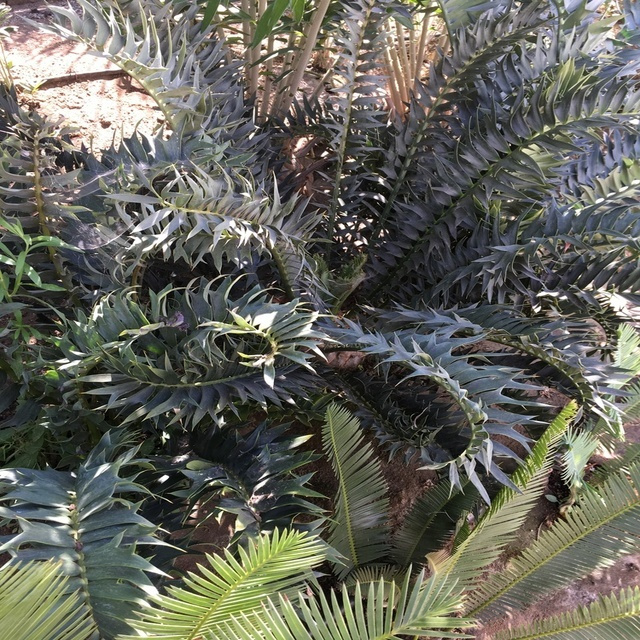 Encephalartos arenarius, very blue with a touch of battleship gray and other multi-colors; extremely gnarly. We personally pollinated a female E. arenarius and split about 200 seeds with the pollen donor. The seeds were 99% viable. There are 7 remaining of these cycads, with 10-14 inch caudexes, about 3 feet tall. These cycads are very deep rooted, with extraordinary form and color.
Encephalartos manikensis x gratus. Just 2 left. The purist will walk by and say "I want only true plants, no crosses" but will secretly admire this cycad having stacked leaves that curl down. The color is dazzling. It is prettier than either parent. This cycad shown is about 6 feet tall with a 14 inch caudex.
A row of Dioon merolae, 10 remain, most about 3 feet tall with 5 inch caudexes. Green-gray with perfectly stacked leaves. A Bakersfield customer of ours planted one of these Dioons straight out into the hot sun. It flushed 3 times in one year and grew to twice its original size. Obviously this cycad enjoys full sun and heat.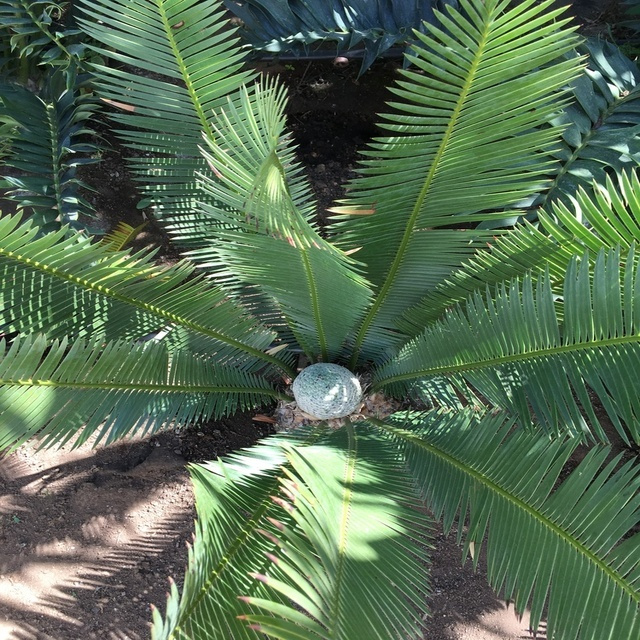 Dioon sp. 'Rio Verde', 16 remain, most about 2- 3 feet tall with 2-6 inch caudexes; many are coning as shown. Pale green tending toward light blue color, definitely a conversation piece.